Ac3 codec for mx player | Friends almost 90% android phone user use Mx player to watch videos On android Phone. After latest Mx player update this app does not support AC3 Codec. I am here to help you in Download AC3 Codec for MX Player.
Friends, if you ask any Android user "what is your favorite video player", then I think 95% of the user will be the answer Mx player. MX player is installed in almost all Android phone in today's time. You can play and watch almost all type of video format in this video player app. The Flexibility in Mx player is something that you will not get anywhere.
Suppose you are watching a video in an MKV OR AVI format, which  supports dual audio. But when you select your native language – Hindi in the audio section. Then you get the error message: audio format (AC3) is not supported. Which means that the mx player ac3 codec is missing in your video player. Read also :- How to set whatsapp profile pic without cropping?
In the latest update of mx player, due to some licensing issue mx player has removed the AC3 and DTS codec. But there is no need to worry about it. In order to use the app mx player in Best Possible Way, we are going to share all the available AC3 codec for MX player with you in this article. In case if you don't know which codec support your device you can download all the codec one by one and check which one works for you.
How to Know which type of codec support Your Mx player?
First of all you need to know about which codec version support your app.
Open Mx player and tap on three dot located on top right corner. Then go to setting.
Now in Mx player you will get decoder option Just tap on Decoder.
Now scroll down to the bottom, here you will get the option of Custom Codec.
Now here you will get information about which type of custom codec support your app.
Free Download MX Player AC3 Custom Codec Apk
Now download mx player ac3 codec form the link given below. Make sure you download the right version according to your device architecture.
ARMV7 NEON CODEC 1.9.8
TEGRA3 CODEC 1.9.8
ARMV7 CODEC 1.9.8
X86 CODEC 1.9.8
ARMV6 VFP CODEC 1.7.39
ARMV6 CODEC 1.7.39
ARMV5 CODEC 1.7.39
MX Player codec armv7 neon ZIP File Download
MX_X86.ZIP
MX_TEGRA3.ZIP
MX_TEGRA2.ZIP
MX_NEON.ZIP
MX_AIO.ZIP
If you are not sure about which codec supports your device then download mx_aio.zip file. This is all in one codec which will work in all Mx player application.
Once you download the MX player AC3 codec, Then move the downloaded file to the internal storage. Those people who have downloaded it in the computer, please copy and paste this file through USB cable to the internal storage of your phone. Once you have done this, Then further move to the installation process. Here i am showing you two ways to install custom codec for Mx player. You can  follow anyone method out of them according to your convenience.
METHOD 1 FOR INSTALLATION
Step 1 :- If you have kept the downloaded zip file in internal storage of your phone (the zip file is in the Download or Bluetooth section). You need to keep the file there only.
Step 2 :- Now first of all open the Mx player. If Mx player is compatible with the downloaded Ac3 codec then it will automatically popup a option saying "Install the codec pack which is found in the storage"
Step 3 :- You need to tap on the option to install the codec in Mx player.
Step 4 :- Installation process will take some seconds. After that app will start again automatically.
Step 5 :- You have successfully installed AC3 Codec for MX Player.
METHOD 2 FOR INSTALLATION
Step 1 : First of all Open Mx player.
Step 2 : Tap on three dot icon. [You will find in top right corner]
Step 3 : Now you will get the following setting.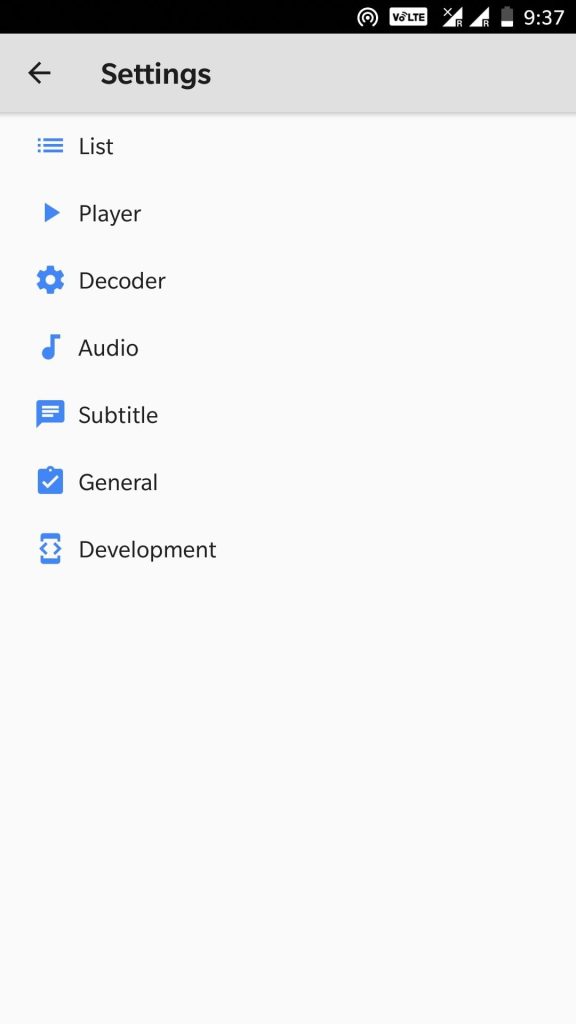 Step 4 : Next Tap on Decoder option.
Step 5 : There you will get many options like SW Audio, CPU Limit, and Color Format. Scroll down to the bottom and in General setting you will find Custom codec option.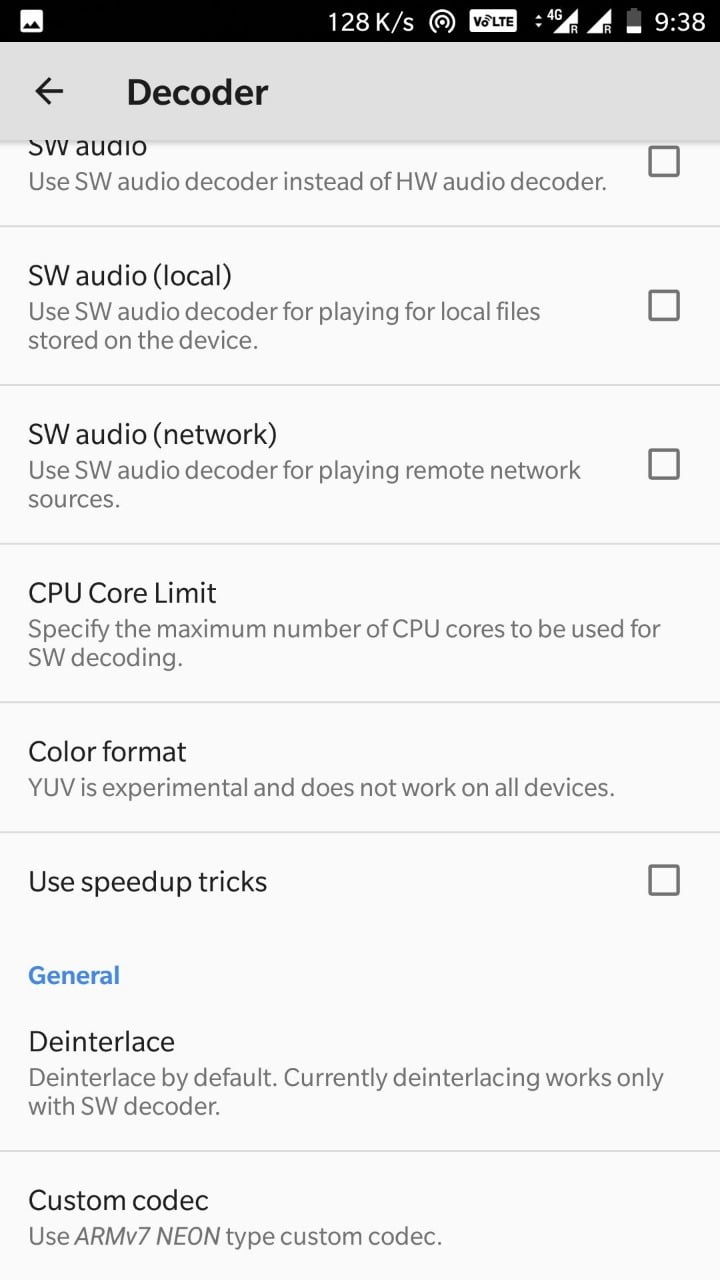 Step 6 : Now check which type of custom codec support your device. In my case it supports ARMv7 Neon type Custom Codec.
Step 7 : Next you have to Tap on custom codec option and select the zip file which you have previously downloaded from our website.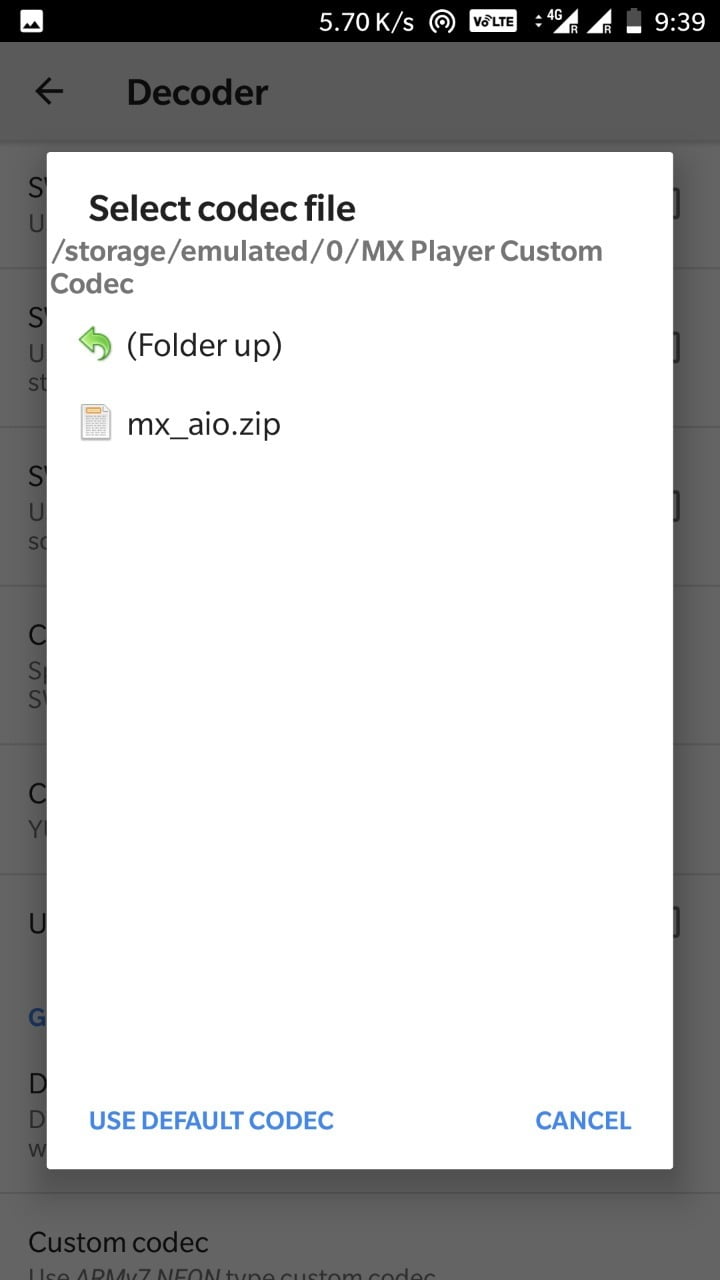 Step 8 : Once you select the downloaded file, It will ask you to restart the application.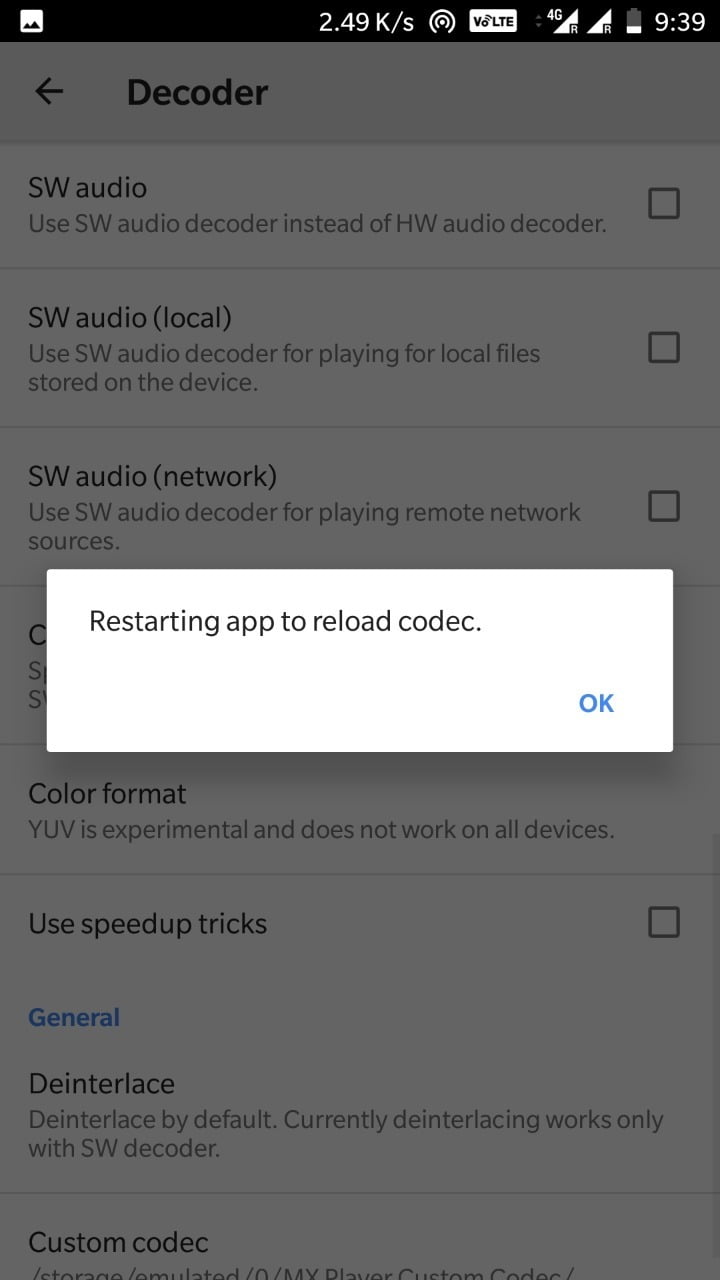 Step 9 : Just Restart Your app and you are Done.
Now you can enjoy  DTS audio on MX Player. You can play any format of audio and video file on Mx Player without any issue.
What to do when you update MX Player?
Now, some of you might thinking that if there is a new update of the MX player on Play Store, then what will you do? Simply update your app. You do not always need to update the codec. But sometimes in latest update if you have already downloaded and installed the codec and are not supported in the latest version.
Then you will get error message like this : Custom Codec is out of date. Replace it with the new version. In that case download the supported codec from the above given link and install it in mx player as i told you earlier.
How to Boost Volume In Mx Player?
you can increase the volume of your phone if your phone goes up to 30 then you can make it 60 and if you have 15 then you can do 30.
Click on Menu >> Setting >> Decoder Now click on the HW decoder, then play any video and by click on the Hw in the right side above the screen, select the HW + option.
How To use MX Player like audio player?
If you want to play any video in MX Player and then you want just listen to its audio, you can use this feature.
For this you need to play that video and pause it, then click on the play button for a while. Now come out of the MX player, you will see that the video will be playing in background but you will only hear the audio.
Conclusion :
By following this step by step guide now you can Download AC3 Codec for MX Player and install mx player ac3 codec on your phone. After installing this codec you will not find any type of issue while playing any type of audio or Video in any format. If you find any error or problem during downloading and installing process then please tell us through comment section. If you find this article helpful then please share this post with your friends on social media.
Best Articles For You :