Oppo Find X Price in India, Full Specifications & Features : Chinese smartphone maker Oppo launched Oppo Find X, a sophisticated smartphone equipped with advanced features. This phone was launched at an event held in Paris. This phone is not currently launched in India, but from the media reports we can say this phone can be launched in India next month.
The special thing about this smartphone is that a different type of camera slider is given. Because of this, only the screen is seen on the front of the screen. In the same smartphone Nex series, Vivo has also loaded, but there is no such slider in it.
Read also : Honor 7C Review | Huawei Honor 7C Price in india, Specifications – GadgetVsTech
Nowadays, most companies are trying to give a complete bezel-less display, so it is possible that this new OPPO smartphone will create a new trend in the market.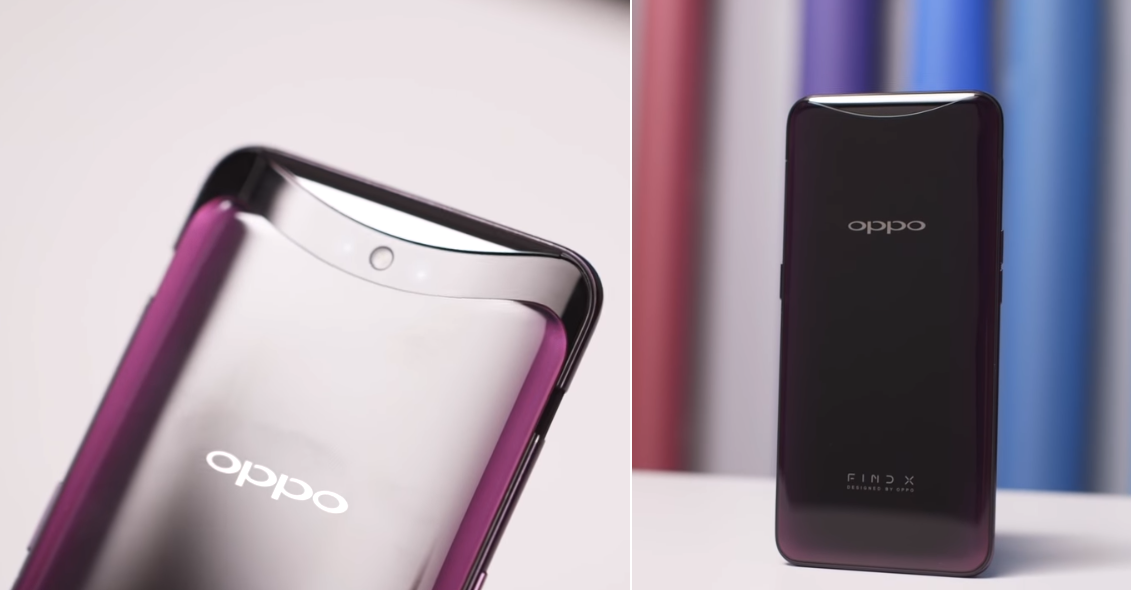 In this post i am going to tell you about Oppo Find X Price in India, Full Specifications & Features.
Oppo Find X Price in India, Full Specifications & Features :
Oppo Find X Design and Display :
Oppo Find X is the first smartphone, which is fully equipped with badge. There are no badges in top, bottom and side of this phone. Apart from this, the company has been able to rematch the Nokia in the display of this phone. What this means is that the smartphone comes with neither neither Nokia nor Chin.
This phone has a 6.4 inch 1080 pixel OLED display, which comes with 18: 9 aspect ratios, in which 93.8 percent of you will get the screen. It has been made with a very cutting-edge technology. Also, there is no notch feature available on its screen. The edge around it has been greatly reduced and the full screen has been used. Just below the diluted bezel has been given. The phone has been launched in two color options Glacier Blue and Bordeaux Red. The phone comes with aluminum body.
We should must appreciate Oppo for this unique design. Brcause we got bored from using same technology in every phone. Vivo and Oppo is going to set an example in the smartphone industry.
Oppo Find X Specifications :
Talking about the specifications of the phone, it has a 6.4-inch dual-curved edge-to-edge Amolade display, whose resolution is 2340 x 1080 pixels. Its look is largely with Samsung's flagship smartphone Galaxy S9. The phone runs on snapdragon 845 chipset processor. At the same time, the phone has 8GB of RAM and 256 GB of internal storage is provided. LAMBORGINI EDITION has been given 512 GB of internal memory. Like the Apple iPhone X in the phone, the 3D facial recognition feature equipped with Artificial Intelligence has been given.
This flagship smartphone of Oppo is based on the company's own Color OS 5.1, based on the smartphone Android 8.1 Oryo. Runs on These phones can soon get Android P Beta updates. Standard connectivity features like 4G VoLTE, Wi-Fi 802.11 AC, Bluetooth 5, GPS and USB Type C will be available in the phone.
Read also: Nokia X6 vs Redmi Note 5 Pro Comparision
Oppo Find X Price in India:
Oppo is launching its premium smartphone Oppo Find X on July 12 in India. This phone has been launched in Europe in 999 Euro (Currency of Europe) and Oppo Find X Price in India will be about 78,699. This phone will be available in two colors Bordeaux Red and Glacier Blue. Apart from this, news is that Lamborghini Edition of this phone will also be launched, which will cost Rs 1,33,913.(Oppo Find X Price in India) The company claims that this phone can be used easily for up to 5 years. At present, the Indian fans of Oppo are eagerly awaiting this phone.
Oppo Find X Camera :
This phone can be called the most special feature camera department. The company has given a popup rear camera in this phone, which is not visible. The biggest feature of this phone of China phone company Oppo is that the three cameras of this phone will not be visible to you, but you will be able to click the picture anytime.
Actually, this phone has a pop camera. Which remains inside the phone. When you give the camera command to the phone to click on the picture, the camera will automatically go in and return after clicking the picture.
This phone has a dual rear camera, which comes with 16 megapixel primary and 20 megapixel secondary sensor. Apart from this, the phone has been given 25 megapixel sensors for video calling and selfie, which comes with AI. Because of this, the phone is expected to have great picture quality in selfie and video calling.
Read also : Xiaomi Redmi Y2 Specification : Honest Review 
Oppo Find X Features:
Before Oppo, Vivo also recently gave a front-pop-up camera at the WoO Nex S smartphone. But the camera given in the handset of Oppo comes with a new design. The camera of Find X is completely hidden inside the phone and when the phone is off the camera does not even look.
As soon as the user opens the camera app of the handset, the upper part of the phone comes outwards and its 25 megapixel front camera, 3D facial scanning system and 16 megapixels and 20 megapixel dual rear camera is visible. If you close the camera app then all of these systems will be back in the phone. OPPO says the camera can only open in 0.5 seconds.
😍 Display6.42-inch
😍 Processor2.5GHz octa-core
😍 Front Camera25-megapixel
😍 Resolution1080x2340 pixels
😍 RAM8GB
😍 OSAndroid 8.1
😍 Storage256GB
😍 Rear Camera16-megapixel
😍 Battery Capacity3730mAh
READ ALSO : Vivo Nex Price in India : Vivo Nex Review , Specification, Features 
I personally think Oppo and Vivo is doing really great works in the smartphone industry these days. Firstly Vivo introduce Vivo NEX with Popup selfie camera then Oppo released Motorised selfie camera. They are introducing new technologies in smartphone . Others smartphones company should get inspiration from these company.